WSA LTD MULTI – SPORTS HOLIDAY CAMPS
WSA are dedicated to providing the best multi-sports holiday camps for children aged 5 -14 during the school holidays.         
All children are different and therefore we offer an amazing range of sports & activities for both boys and girls.
We provided safe, fun and friendly holiday camps where children can enjoy themselves, giving parents complete peace of mind knowing their child is having a fun & safe day out whilst going about their day to day.
Certificates, Sweets, Medals and Trophies to be won!!
All coaches are enhanced DBS checked and fully qualified to ensure that your child has the best day out possible!
CAMP ACTIVITIES:
Football, Dodgeball, Rounders, Cricket, Basket- ball, Street Futsal, Street Cricket, Street Ball, American Ball Tag, Urban Golf, Survivor, Obstacle Course Racing, Competition Day (Sporting Challenges) and plenty more!!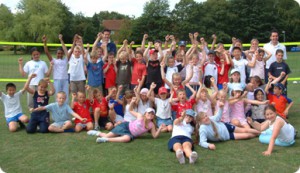 CAMP DETAILS
Venue: Buttsbury Junior School, Norsey View Drive, Billericay CM12 0QR
Dates:
Monday 25th July 2022 – Friday 29th July 2022 (5 days)
Monday 13th August 2022 – Friday 19th August 2022 (5 days)
Monday 22nd August 2022 – Friday 26th August 2022 (5 days)
Tuesday 30th August 2022 – Friday 2nd September 2022 (4 days)
Time: 8.30am – 4pm
Cost:
£28.00 per day (Sibling discount £52.00 per day)
£75.00 for 3 days (Sibling discount £138.00 for 3 days)
£110.00 for 5 days (Sibling discount £200.00 for 5 days)
BOOKING INFORMATION
To book a place on the camp for your child(ren) please email mike@wingersportsacademy.com the following details:
1) Name 
2) Age 
3) Parent/Guardian contact number 
4 ) Any medical conditions we should be aware of                               
5) Yes or No for consent for your child(ren) to be photographed/filmed for future WSA material.
PAYMENT DETAILS
Account Name: Hashtag7 Ltd (WSA)
Account Number: 14329895
Sort Code: 04-06-05
Reference: Child Surname/Hols
PAYMENT MUST BE PAID BEFORE THE CAMP STARTS!
Terms and Conditions
Winger Sports Academy reserve the right to remove any disruptive children from the camp and that none of the parties involved with the organisation of this club can accept responsibility for loss or damage to person or property. Refunds cannot be made under any circumstances. by signing up your child(ren) you agree that Winger Sports Academy may store my personal information for the companies own use and not pass on my private information to third parties. For more information please go to our T & Cs page.