Winger Sports Academy are able to plan, implement and deliver high quality PE lessons for PPA cover to all primary aged children.
All of our coaches are experienced and highly qualified in delivering all aspects of the PE National Curriculum in a fun, yet controlled and safe environment. All sessions can be tailored to suit the time and space available.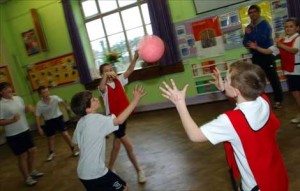 Our flexible PPA package is designed to meet the needs and requirements of your school and pupils. Depending on the size of your school and the amount of PPA cover you require, we are able to
provide anything from one half day provision. We are also able to offer a carousel system to cover more than one teachers PPA over the course of a morning or afternoon.
The Winger Sports Academy PPA package benefits everyone – but most importantly the children;
They relate to fresh faces in their school – passionate, energetic role models extolling the virtues of a healthy lifestyle.
They are taught a multitude of sports including games, dance, gymnastics, netball, indoor/outdoor athletics, strike and field plus outdoor adventure activities.
They discover new opportunities for fun and fitness – from traditional sports to fresh activities developed by our coaches.
They learn the value of taking part – increasing their interest in sports activities outside school.
They enjoy a newfound confidence and vitality, while developing teamwork and leadership skills for later life.
Finally, with your schools' limited budget in mind, we can supply fully qualified, DBS – checked sports coaches at an affordable price.
Contact us for a free trial session!