Winger Sports Academy Ltd is a company, who specialise in children's Football, Dodgeball & Multi – Sports parties and 1-2-1 football tuition for children aged from 4 – 14 years old of all abilities and skills. Our parties are run by highly qualified, dedicated coaches who have a passion for football and who work for, or have previously worked for, professional football clubs such as Arsenal, Chelsea, Leyton Orient, Queens Park Rangers and West Ham United. All our Dodgeball coaches are affiliated to the UK Dodgeball Association.
Coaches have plenty of experience of Football, Dodgeball & Multi-Sports coaching, ranging from grassroots to academy work. All The Winger Sport Academy Ltd coaches are level 2 qualified and above. They are First Aid qualified; DBS checked, have extensive knowledge of child protection policies and are public liability insured. Winger coaches are well organised and energetic, have a good sense of fun and know how to keep a party fun and entertaining.
Keeping Children Safe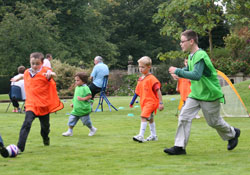 Keeping your children safe is The Winger Sports Academy's top priority. Our qualified coaches will take every reasonable precaution to ensure that there are no accidents or injuries at our parties but as the sports are competitive and energetic we cannot guarantee that injuries or accidents will not occur. In order for all the children to have an entertaining and safe party, we encourage you to stay and watch the fun and to ultimately be responsible for the children's care and welfare throughout the party. We recommend that if there are any children with medical conditions, breathing difficulties or previous injuries which may be aggravated by this type of party that they do not participate. Because of the nature of Football, Dodgeball & Multi-Sports we would like to advise you that all players participate at their own risk and that The Winger Sports Academy Ltd will not be held responsible for any accident, injury or damage to property which may occur at the party.
Suggested party venues – gardens, halls, sports centres, astro-turf pitches.
WSA Ltd are the only sports coaching company to have an Inflatable Arena in Essex for hire!
We also have to hire a Speed Cage, Foot Darts,Shoot Out and Urban Foot Golf Course.                              
For more information on hiring the above for your chosen party please get in contact!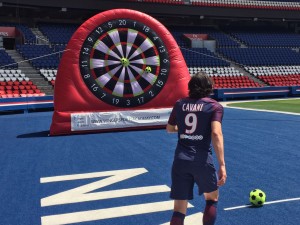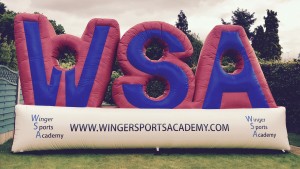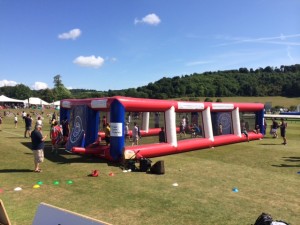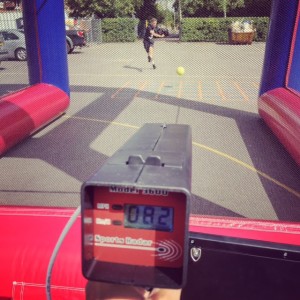 Standard Party Packages for Parties of 10-16 Children*
Package A
1 hour of fun, games & competitions
Birthday card and Medal
Only £80.00
Package B
1 hour of fun, games & competitions
30 mins Tournament
Birthday card and Medal
Only £100.00
Package C
1 hour 15 mins of fun, games and competitions
45 mins tournament
Birthday card, Medal & Present
Sweets for all attendees
Only £120.00
*16-20 children add £20 per party package
*21-30 children add £40 per party package